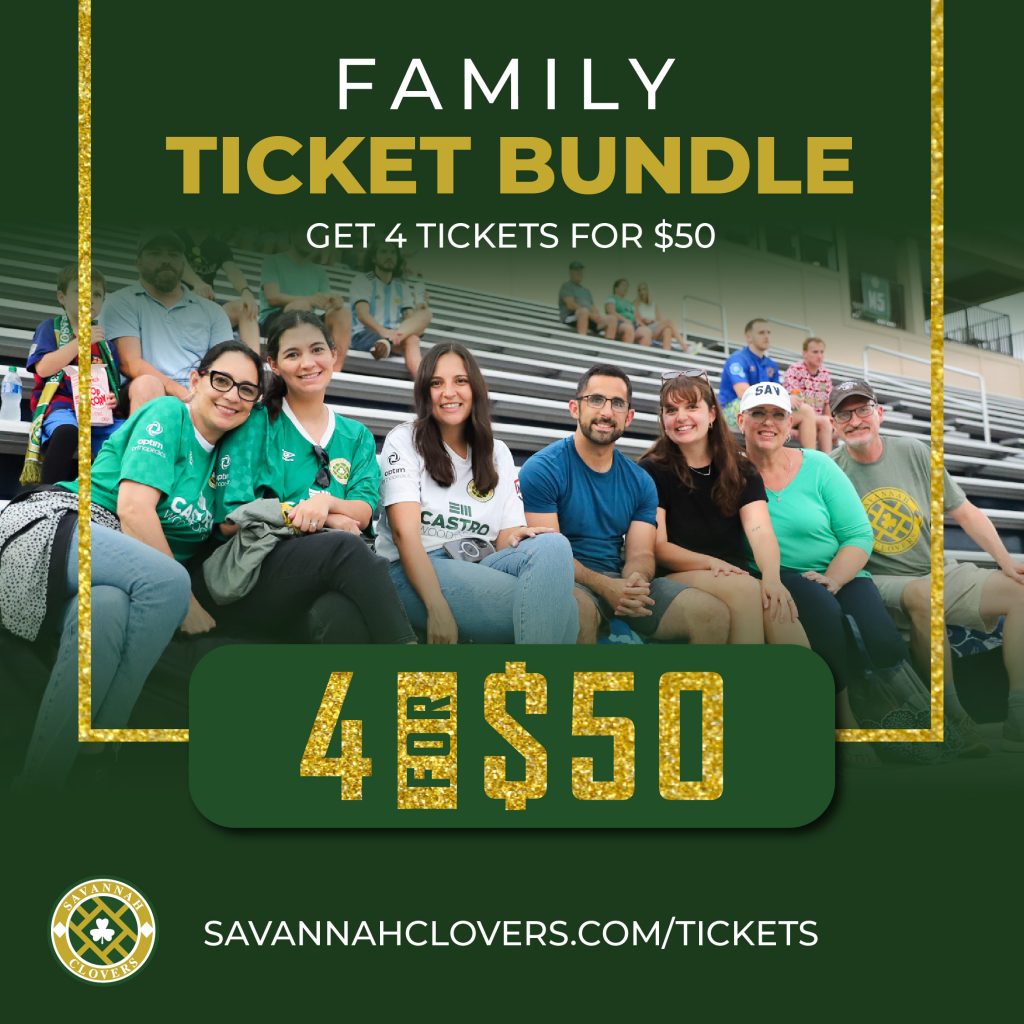 SAVANNAH, GEORGIA (Wednesday, July 12, 2023) – Savannah Clovers Football Club has announced today a new "Family Ticket Bundle" which allows families or groups of 4 to purchase 4 tickets to any Savannah Clover's match for $50.
The "Family Ticket Bundle" now gives families an opportunity to attend Savannah Clover's matches at a discounted rate and makes them more accessible to fans.
To purchase this bundle visit www.savannahclovers.com/tickets.
"We are excited to introduce this new Family Ticket Bundle to our fans," said C.E.O., Shane Folgado. "We have listened closely to our community members and partners about our current ticketing structure and feel that this is a great opportunity to reach out to more members of our community and to make it more accessible to families."
"We know how expensive it can be at times for families to go out and have fun in the evenings," said Ticketing Manager, Ben Messore. "We are proud to provide more options and new ticketing prices for more members of our community."
As a part of this new promotional ticket pricing, the Savannah Clovers are also giving back to the community by partnering with Renegade Paws Rescue, a non-profit volunteer-based organization that provides care for unwanted, abused, or injured dogs in the coastal empire and surrounding areas. By inputting the PROMO CODE "RENEGADEFAMILY" at checkout fans can donate $2.50 to Renegade Paws Rescue.
The Savannah Clovers FC next league game is against NISA opponent Flower City Union on Saturday, July 15th at Memorial Stadium at 7PM. Purchase your tickets for this match at www.savannahclovers.com/tickets