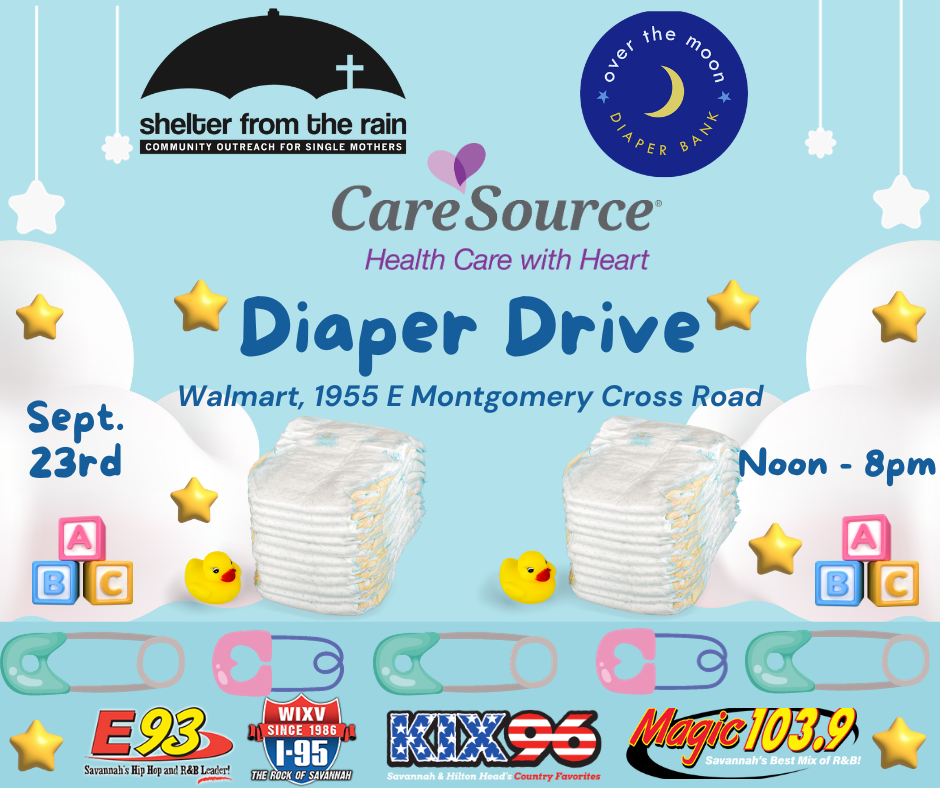 Join Magic 103.9 as we put on a Diaper Drive to Benefit Savannah's Shelter from The Rain Non-Profit for Single Mothers and Over the Moon Diaper Bank!
According to the National Diaper Bank Network, 1 out of every 2 families can't afford diapers to keep their child clean, dry and healthy. 3 in 5 parents also miss work or school because they can't afford diapers to leave their baby in childcare.
You can bring your donations to Walmart on Montgomery Crossroads on Saturday, September 23rd beginning at noon! Purchase your donations inside and drop them off with us right outside the store!
Items to donate:
Baby Wipes
Baby Wash and Baby Lotion
Diapers (Preemie and Newborn to Size 6)
Pull-Ups (Girls & Boys – 2t-3t, 4t-5t, 5t-6t)
Training Pants (all sizes: 2/3T, 3/4T, 4/5T)
Diapers for adults in all sizes
Donate to Over the Moon Diaper Bank
Donate to Shelter From the Rain
Brought to you by CareSource